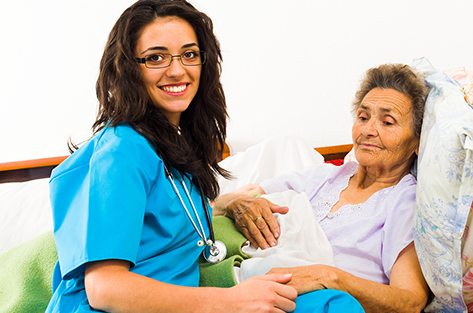 Get Started
get help with info & pricing
Our caregivers are licensed, trained, supervised and compassionate. We are bonded and insured.
 All CARE Resolutions caregivers are put through training to ensure that they are qualified for every assignment given to them. All meet certification requirements as determined by the Commonwealth of Massachusetts. They are randomly drug/alcohol tested and must pass a National Criminal Background test / CORI check.
Our caregivers are thoroughly trained so that they know how to carry out unique care plans for our clients. They receive specialized training, as well, in specific categories such as MS management, ALS (Lou Gehrig disease), Parkinson's disease, hip replacement recovery and all Dementias.  Ongoing training is provided 6X a year.  Thus, we are able to confidently offer peace of mind as well as excellence in skills to all of our Home Health care clients.
The Right Caregiver Match
After a client and their family helps us to determine and create the plan of care, we thoroughly evaluate our caregivers to make a great match. We consider skills and experience, certifications, personality, hobbies, outside interests, and other qualities.
Caregiver Guarantee
If a client or family is not comfortable for any reason with their assigned caregiver, we'll make a change to ensure we meet their comfort level and needs.
Customized Affordable Care!