Our caregivers are licensed, trained, supervised and compassionate. We are bonded and insured. 
All CARE Resolutions caregivers are put through training to ensure that they are qualified for every assignment given to them. All meet certification requirements as determined by the Commonwealth of Massachusetts. They are randomly drug/alcohol tested and must pass a National Criminal Background test / CORI check.
Our caregivers are thoroughly trained so that they know how to carry out unique care plans for our clients. They receive specialized training, as well, in specific categories such as MS management, ALS (Lou Gehrig disease), Parkinson's disease, hip replacement recovery and all Dementias. Ongoing training is provided 6X a year. Thus, we are able to confidently offer peace of mind as well as excellence in skills to all of our Home Health care clients.
The Right Caregiver Match
After a client and their family helps us to determine and create the plan of care, we thoroughly evaluate our caregivers to make a great match. We consider skills and experience, certifications, personality, hobbies, outside interests, and other qualities.
If a client or family is not comfortable for any reason with their assigned caregiver, we'll make a change to ensure we meet their comfort level and needs.
CARE Resolutions aspires to provide that unmatched security, comfort and care to all those whom we serve. Fill out our Get Started form now.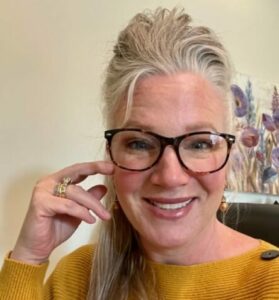 CARE Resolutions, Inc. is a family owned and operated company that was founded in 1997 by Vicky Hunt resulting from the compassionate, moving experience she had when providing care to her own mother. Her search for supplemental care to assist her with her mother, revealed at that time, there was a shortage of consistent, competent, affordable care agencies available.
Having been a Social Worker for many years, Vicky was driven to address the problem by forming her own successful agency. She studied health care and relied on her faith to ensure that her agency would provide compassionate, competent care through a network of excellent, meticulously trained caregivers. Shortly after starting the business it was impressed on Vicky that she should learn as much as possible about dementia, and Alzheimer's disease in particular, since the disease was beginning to receive the national recognition that it deserves.
Erica Tomasello, Vicky's daughter, has a background in Education and Clinical Psychology. She has worked with her mother for years, developing Care Resolutions into a premiere agency. Erica, and in turn, the agency's staff, continue to expand their knowledge with the ever growing development of understanding the aging process and geriatric disease. We are a member with Home Care Association of America and NFIB. We are also affiliated with NASW, National Association of Professional and Executive Women, Alzheimer's Partnership, Alzheimer's Association of Mass, MA Council for Home Care Aides.
To provide the highest level of in-home care to all clients while maintaining family centered, purpose oriented care. Always keeping in mind that each person and family dynamic is unique. Developing relationships that make a positive difference in our client's lives as we work together to maintain a team based approach with all involved while they age in place. We strive to provide ongoing communication to not only our employees but also to the clients loved ones to enhance the understanding of each situation.
Why is our in-home care better?
Trust
Caring & Compassionate
Competent
Dignified Care
Integrity
Clients can trust that the aides sent into the home are aware and have demonstrated that they adhere to our core values. They are caring & compassionate while providing dignified family centered value based home care. Integrity of our clients and family dynamics are always maintained and assessed to ensure a great relationship built on mutual satisfaction and respect.
Our caregivers are passionate about their work. They are routinely supervised and we provide follow up home visits on a regular ongoing basis. We can confidently state that our care providers are exceptional. CARE Resolutions, Inc. is committed to providing the highest quality professional Home Care Services available in the greater New England area with unsurpassed integrity, to encompass all living arrangements and service for all age groups. Our objective is to provide these services, to include value-added case management and administration, in a trouble-free and efficient manner, resulting in the highest levels of client satisfaction.
CARE Resolutions Inc. provides service in private homes, assisted living communities, hospitals, skilled nursing facilities, and rehabilitation centers. Our highly-qualified and trained caregivers are ready to help you and your loved ones with a variety of daily activities.