CARE Resolutions is committed to excellence of service and quality of care.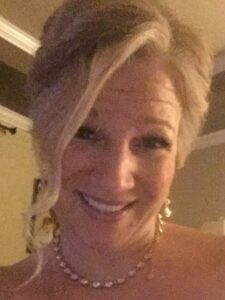 Let's Get Started!
get immediate help with info & pricing
CARE Resolutions, Inc. is a family owned and operated company that was founded in 1997 by Vicky Hunt resulting from the compassionate, moving experience she had when providing care to her own mother. Her search for supplemental care to assist her with her mother, revealed at that time, there was a shortage of consistent, competent, affordable care agencies available.
Having been a Social Worker for many years, Vicky was driven to address the problem by forming her own successful agency. She studied health care and relied on her faith to ensure that her agency would provide compassionate, competent care through a network of excellent, meticulously trained caregivers. Shortly after starting the business it was impressed on Vicky that she should learn as much as possible about dementia, and Alzheimer's disease in particular, since the disease was beginning to receive the national recognition that it deserves.
Erica Tomasello, Vicky's daughter, has a background in Education and Clinical Psychology. She has worked with her mother for years, developing Care Resolutions into a premiere agency. Erica, and in turn, the agency's staff, continue to expand their knowledge with the ever growing development of understanding the aging process and geriatric disease. We are a member with Home Care Association of America and NFIB. We are also affiliated with NASW, National Association of Professional and Executive Women, Alzheimer's Partnership, Alzheimer's Association of Mass, MA Council for Home Care Aides.