ALS and Parkinson's Home Care
Our agency has been serving the community of Eastern Massachusetts since 1997. We are family owned and operated and take great pride in our relationship based care. Our caregivers are passionate about their work. They are routinely supervised and we provide follow up home visits on a regular ongoing basis. We can confidently state that our care providers are exceptional.
Our objective is to provide these services, to include value-added case management and administration, in a trouble-free and efficient manner, resulting in the highest levels of client satisfaction. CARE Resolutions, Inc. provides service in private homes, assisted living communities, hospitals, skilled nursing facilities, and rehabilitation centers. Our highly-qualified and trained caregivers are ready to help you and your loved ones with a variety of daily activities.
Amyotrophic lateral sclerosis (ALS), also known as Lou Gehrig's disease, is a progressive neurodegenerative disease that affects nerve cells in the brain and spinal cord. The disease causes muscle weakness and atrophy, leading to difficulties with movement, speech, and eventually, breathing. While there is no cure for ALS, various forms of home care can help individuals with the disease maintain a high quality of life and manage their symptoms.
How Can Home Care Help ALS Clients and Families?
Safe Home Environment
One important aspect of home care for ALS patients is ensuring that the home environment is safe and accessible. This may involve installing ramps or stairlifts, widening doorways, and making sure that the home is free of tripping hazards. It may also be necessary to rearrange furniture to make it easier for the individual to move around, and to make sure that any necessary medical equipment is easily accessible.
Maintaining Independence
Another important aspect of home care for ALS patients is helping them maintain as much independence as possible. This may involve providing assistance with activities of daily living such as bathing, dressing, and toileting. It may also involve helping the individual with communication, either through the use of assistive devices such as speech-generating devices or by providing them with a notepad or other writing materials.
Coordination of Medical Care
Home care for ALS patients may also involve coordinating medical care and ensuring that the individual is taking their medications as prescribed. This may involve working with the individual's healthcare team to develop a treatment plan, scheduling appointments, and keeping track of medications.
Emotional Support
In addition to providing practical assistance, it is important to provide emotional support to individuals with ALS and their caregivers. This may involve connecting them with support groups or counseling services, or simply providing a listening ear.
Overall, home care for ALS patients involves a combination of practical assistance, emotional support, and coordination of medical care to help individuals maintain as much independence as possible and improve their quality of life. While the disease is progressive and ultimately terminal, home care can help individuals with ALS live comfortably and with dignity in their own homes for as long as possible.
What is Parkinson's Disease?
Parkinson's disease is a progressive neurological disorder that affects movement and can cause tremors, stiffness, and difficulty with balance and coordination. It is caused by the loss of nerve cells in the brain that produce dopamine, a chemical that helps regulate movement. While there is no cure for Parkinson's disease, there are a number of treatments and therapies that can help manage symptoms and improve quality of life. Home care is an important aspect of managing Parkinson's disease, as it allows patients to maintain their independence and continue with their daily activities as much as possible.
CARE Resolutions, Inc. is a family owned and operated company that was founded in 1997 by Vicky Hunt resulting from the compassionate, moving experience of caring for her own mother.
Providing premier ALS and Parkinson's Home Care for seniors and families in Sherborn, Walpole, Dover, Wellesley, Framingham, Norfolk, Quincy, Weston, Medfield, Boston, and surrounding areas.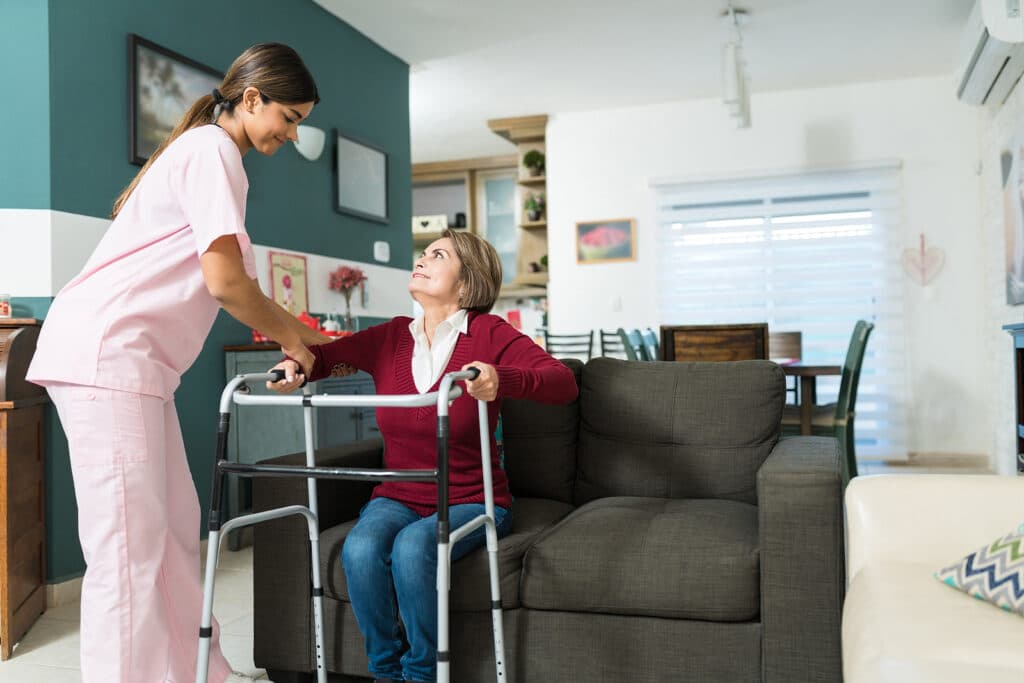 What is home care for Parkinson's disease?
Home care for Parkinson's disease refers to the various types of support and services provided to patients in their own homes to manage the physical, emotional, and practical challenges of the disease. This can include everything from medical care and rehabilitation to assistance with daily activities such as bathing, dressing, and grooming. Home care can be provided by family members, friends, or professional caregivers, and can be tailored to meet the individual needs and preferences of each patient.
Why is home care important for Parkinson's disease patients?
Maintaining Independence
Home care is important for Parkinson's disease patients for a number of reasons. First and foremost, it allows patients to remain in their own homes and maintain their independence, rather than having to move to a nursing home or assisted living facility. This can be especially important for those who are able to manage their own care with some assistance, as it allows them to continue with their daily routines and activities, and stay connected with their friends and family.
Physical and Emotional Challenges
Home care can also help patients manage the physical and emotional challenges of Parkinson's disease. For example, a professional caregiver can assist with tasks such as bathing, dressing, and grooming, which can become increasingly difficult as the disease progresses. Caregivers can also provide emotional support and companionship, which can be especially important for those who are feeling isolated or depressed due to their diagnosis.
CARE Resolutions case managers and staff to assist in maintaining and improving the clients quality of life while they age in place.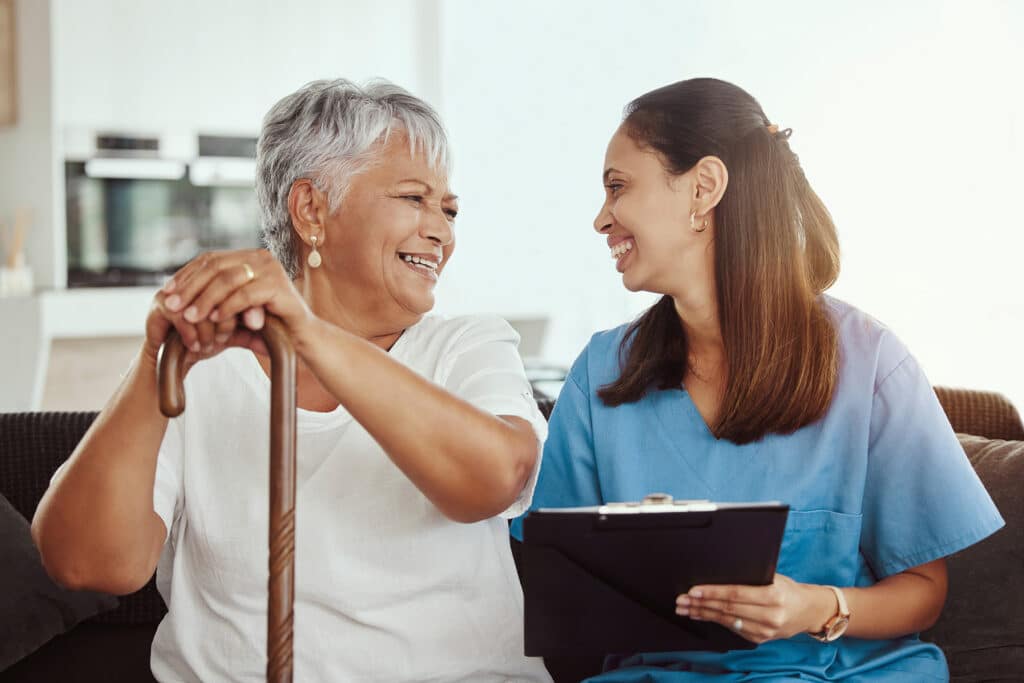 CARE Resolutions' Home Care Services Include:
Medication reminders

Personal Care ( bathing, dressing, grooming )

Light housekeeping

Walking and Transfer Assistance

Homemaking Services

Companion Services

Laundry

Grocery shopping/errands

Transportation

Meal preparation

Continence Care

Cardiac Care

Alzheimer Care

Diabetic care

Geriatric / Frailty / Companion care

Nursing follow-up visits

Post-surgical / Wound care

Parkinson's care

Lou Gehrig's, ALS care

Ancillary Services – Supplies, physical therapy, equipment purchases, and more

Serving assisted living, nursing homes and private residences

Affiliated with Alzheimer's Coaching Services & A Place For Mom.

We accept all insurances and LTC

We assist with government funding and veteran benefits
If you are considering In-Home Senior Care, CARE Resolutions is a local 24/7 home care agency, give us a call today.
What types of home care services are available for Parkinson's disease patients?
There are a wide range of home care services available for Parkinson's disease patients, including:
Medical care: This can include visits from a nurse or other healthcare professional to administer medications, monitor symptoms, and provide education and support.
Rehabilitation: Physical, occupational, and speech therapy can help patients maintain or improve their mobility, dexterity, and communication skills.
Assistance with daily activities: This can include help with tasks such as bathing, dressing, grooming, and meal preparation.
Companionship and emotional support: Professional caregivers can provide companionship and emotional support to help patients cope with the emotional challenges of Parkinson's disease.
Transportation: Home care providers can also provide transportation to medical appointments, errands, and other activities.
Home modifications: Depending on the severity of their symptoms, Parkinson's disease patients may need to make some modifications to their homes to improve safety and accessibility. This can include installing handrails, widening doorways, and adding ramps or stairlifts.
How to choose a home care provider for Parkinson's disease
When choosing a home care provider for a Parkinson's disease patient, there are a few important factors to consider:
Expertise and experience: Look for a provider who has experience working with Parkinson's disease patients and is familiar with the specific challenges and needs of this population.
Flexibility: Home care needs can change over time, so it's important to choose a provider who is willing and able to adapt to your needs as they evolve.
Compatibility: It's important to find a caregiver who is compatible with your loved one's personality and needs. Look for someone who is patient and compassionate.
CARE Resolutions provides non-medical in-home care professionals that meet these criteria and more.
CARE Resolutions aspires to provide that unmatched security, comfort and care to all those whom we serve. Fill out our Get Started form now.