What Environmental Issues Could Cause Anger and Aggression in a Senior with Alzheimer's?
Home Care Dover MA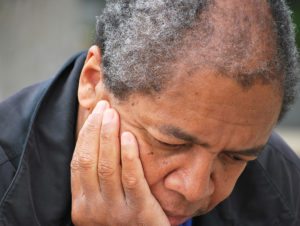 Dealing with anger and aggression in your elderly adult with Alzheimer's disease can be upsetting and stressful. Handling this situation effectively, however, is important to keeping your senior safe and healthy, and preventing potential escalation that could put both of you at risk. The first step in helping your senior cope with anger and aggression is evaluating the cause behind it so that you can respond properly. While there are physical demands and issues that can cause anger and aggression, there are also things that can happen around your parent that might contribute to these feelings.
Some of the environmental issues that can cause anger and aggression in a senior with Alzheimer's disease include:
• Over-stimulation. Remember that your aging parent might not be able to process their senses and can easily become over-stimulated when exposed to large amounts of sensory input. Loud sounds, bright lights, major temperature changes, and strong smells can over-stimulate your parent and cause them to feel anxious, out of control and upset. Get them to a calmer, more controlled location and allow them to settle down.
• Clutter. Having too much clutter and too many objects around them can make your parent feel crowded and overwhelmed. They might not understand what the objects are or how to navigate them. Keep their surroundings clean, clear, and organized so that they can move around easily and access the things that they need.
• Unfamiliar surroundings. One of the reasons that wandering is so dangerous for elderly adults with Alzheimer's disease is because they can easily become lost and not know how to return to safety. Unfamiliar surroundings can make this even worse. If your parent is somewhere that they are not comfortable with or where they have not visited frequently or at all they might feel lost, nervous, and out of control, which can lead to aggression and anger in an effort to protect themselves.
Starting home care for your aging parent as they progress through Alzheimer's disease can be one of the most beneficial decisions that you can make for them as their family caregiver. An in-home senior care services provider can be with your aging loved one on a customized schedule tailored not just to your parent's needs and challenges, but also their goals and the level of care that you are able to give them yourself. This means that you are kept at the forefront of their care, but they receive all of the care, support, encouragement, and assistance that they need on a regular basis to stay healthy, happy, comfortable, and as independent as possible as they progress through the disease.
When it comes to challenging symptoms such as anger, this home care provider can help to identify the cause of the anger, ensure that your parent's needs are met in order to reduce the chances of angry episodes, and provide the support that they need to remain safe and get past the anger on to a healthier state of mind.
Source: http://www.alz.org/care/alzheimers-dementia-aggression-anger.asp
If you or an aging loved one are considering Home Care Services in Dover MA, or anywhere in Eastern Massachusetts, please call the caring staff at CARE Resolutions – (508) 906-5572.
Latest posts by Erica Tomasello, CEO
(see all)