Your senior's mobility is a key part of her maintaining her physical and her emotional well-being. Here are some areas you might want to investigate further in her home.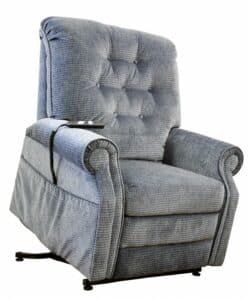 Use Assistance Devices of All Types
Assistance devices are usually not a favorite tool, but they're incredibly helpful. Besides things like walkers, canes, and scooters, there is furniture that can assist with your elderly family member's mobility issues. If it's difficult for her to get into the tub, a transfer seat or a bath lift chair can make that task much easier. Adjustable beds, recliners that lift your senior, and more are all other devices that fall under this category as well.
Make Sure the House's Framework Supports Mobility
The house itself can either work with your senior or against her in terms of mobility, too. If the hallways are too small to accommodate a walker, for example, that's a problem. Some of these issues may be fixable with help from a handyman, but others may not be so easy. Installing a ramp is one thing, but widening every doorway in the house may be another issue entirely.
Adjust Spacing within Rooms
The space within each room matters, too. If the furniture is set up in a way that there are too many "tight squeezes," your elderly family member might find that it's difficult to get back up again and use her cane or her walker. That can cause her to do things like stay in bed when she really could be more mobile. Look at ways that you could rearrange some things or clear space so that she has the space she needs to safely move.
Improve Visibility to Improve Mobility
Visibility is a huge part of being safely mobile. If your elderly family member can't see where she's going, that's going to hinder her ability to move how she needs and wants to move. Check the lighting and make sure that there's plenty of available light for your elderly family member. In areas where it makes sense, add lighting or increase the wattage of the existing lighting. If turning on lights is difficult for her, motion sensors that plug into outlets can make any lamp a motion-sensitive light.
Home care services providers are another tool you might want to consider for mobility assistance. Home care services providers are trained to help people who are having difficulty with mobility and they can show you tips and tricks that help, too. This can help you and your senior to avoid injuries.
If you or an aging loved one are considering Home Care Services in Needham MA, or anywhere in Eastern Massachusetts, please call the caring staff at CARE Resolutions – (508) 906-5572.
Latest posts by Erica Tomasello, CEO
(see all)