May Is Mental Health Awareness Month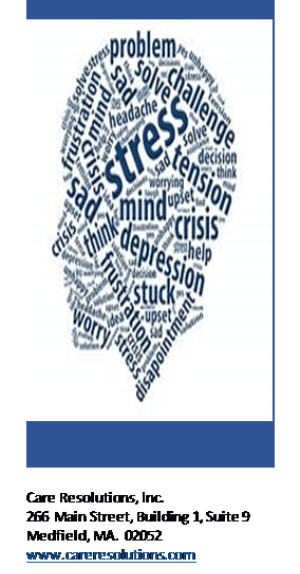 Mental health issues are very common in today's fast-paced world. They are a heavy weight to carry all by yourself. In America, one-quarter of the adult population suffers in one calendar year, and approximately 50% of the adult population suffers at some point in their lives. Stress is a physical and emotional reaction brought about by changes that occur in our lives. Although quite normal, over time, stress has been linked to a contribution to or a worsening of health problems including digestive disorders, headaches, sleep disorders, and other conditions. The performance of relaxation techniques relieve stress in two ways, both to release tension and will also work against the ill-effects of stress. Two such techniques are the focusing of mental attention on pleasant thoughts and the performance of deep breathing work to calm both mind and body. Other suggestions include autogenic training, biofeedback, guided imagery, progressive relaxation, and self-hypnosis. A popular combination of both mind and body relaxation techniques is yoga, and another is meditation.
https://blog.bulletproof.com/deep-breathing-exercises/
Some emergency mental health and crisis support resources available 24/7:
• Riverside Emergency Services 24/7 crisis consultation for mental health and substance abuse, (1-800-529-5077)
• Samaritan Helpline, (1-800870-4673 or text: 24/7) www.samaritanhope.org
• National Suicide Prevention Helpline, (1-800-273-8255) www.suicidepreventionlifeline.org
Local, non-emergency counseling and treatment resources:
• Massachusetts substance abuse treatment and recovery services helpline, M-F, 8:00 AM-10:00 PM and Weekends, 8:00 AM-6:00 PM. (1-800-327-5050) https://helplinema.org
If you or an aging loved one are considering Home Health Care Services in Wellesley MA, or anywhere in Eastern Massachusetts, please call the caring staff at CARE Resolutions – (508) 906-5572.
Latest posts by Erica Tomasello, CEO
(see all)