It's National Bike Month! In May each year, people celebrate riding bikes, which is great exercise and a lot of fun. Bike riding is a great activity for seniors because it's easy on the joints and it's an excellent workout. Biking improves circulation and core strength. It helps seniors maintain their ability to balance and their hand/eye coordination and spatial awareness. And it's just fun. Their companion care at home aide can assist with their safety.
But when seniors are biking they need to make sure that they are as visible as possible. Seniors may have slower reaction times as they get older, and that means they will take longer to react to cars that are sharing the road with them and distractions on bike paths.
Some things that seniors can do to be more visible when they're riding a bike are:
Wear A Safety Vest
Seniors should always wear light-colored clothing when they're riding a bike at dusk, in the morning, or at night. In fact. They really should wear clothing designed for cycling that has reflective material embedded into it. But in addition to that seniors should wear a safety vest when they are cycling. A safety vest is lightweight so it won't be hot or hard to wear. But a safety vest is made from highly reflective material and has LED lights in it so there is almost no way a driver won't see a senior wearing a safety vest. Safety vests are inexpensive and all seniors who like to ride bikes should have them.
Get A Headlight
Having a headlight installed on a bike or buying a new bike that has a headlight is a smart way for seniors to increase their visibility. Bikes with headlights are much harder to miss even in full darkness. And the light can also help seniors stay safe when they're riding by lighting up the road or path in front of a senior so that they can see any potholes, obstructions, or things that are in their way.
Ride With a Companion Care at Home Aide
Seniors who have companion care at home services should have their companion care at home provider ride bikes with them. There's a much better chance of drivers seeing seniors who are riding bikes if there are two bikes instead of one. Family members, neighbors, and friends can all ride together to form a cycling club that rides together in a formation to increase safety in crowded areas.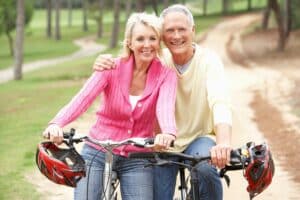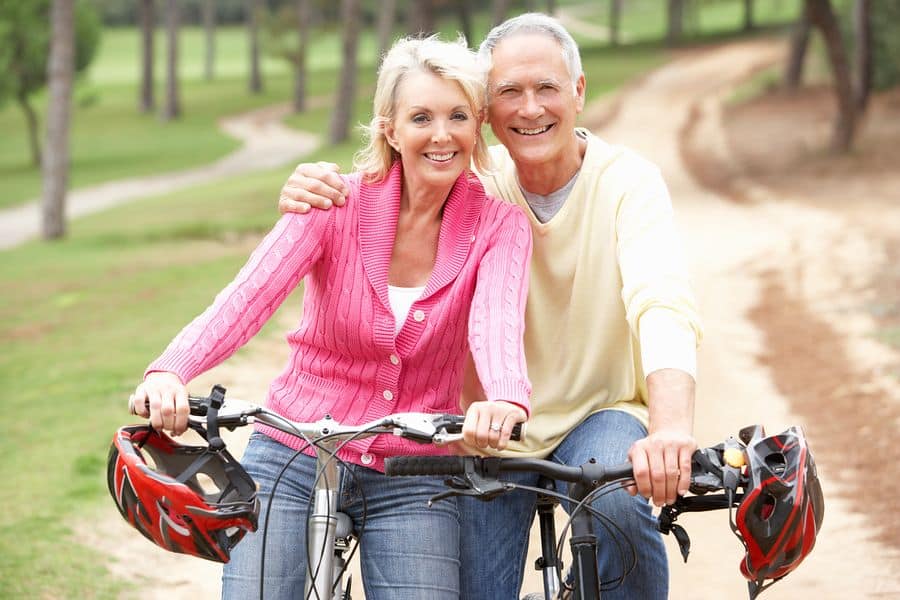 Put Reflectors On The Bike
Reflectors are inexpensive and can be put on almost all parts of the bike to increase visibility. Reflectors are easy to install so seniors don't even need to take their bikes to the shop to have them put on. Seniors can also get some light reflective tape at any home improvement store and use that on the frame, handlebars, and wheels of the bike to increase visibility. The reflective tape will light up bright when light from car headlights, streetlights, or other lights hits it so that seniors will be much more visible on their bikes.
CARE Resolutions, Inc provides quality 24-Hour Home Care for seniors and families in Walpole, Dover, Wellesley, Framingham, Norfolk, Quincy, Weston, Medfield, Boston, Sherborn MA, and surrounding areas.
Latest posts by Erica Tomasello, CEO
(see all)