Motor vehicle accidents have increased approximately 6% according to safety experts with more than 40,000 people killed in these accidents last year. While a sizeable portion of these accidents were beyond anyone's control, a large percentage of them were due to distracted driving. These startling statistics should illustrate to you it just how important it is to be aware of distracted driving and to take the steps that you need to to ensure that you are not part of this statistic.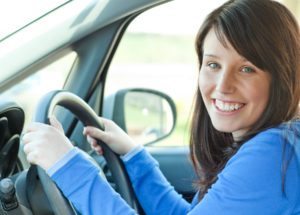 April is Distracted Driving Awareness month. As a family caregiver, this is an important time to review ways that you can ensure you are not distracted and that you remain as focused as possible when driving and managing your caregiver tasks for your elderly parents as well as for the rest of your family.
Use these tips to help you stay focused when driving during your caregiver days:
Program your navigation system before you start driving. If you must adjust it, wait until you can pull over to do it.
Put your phone on silent and store it out of reach while you are driving.
Keep the radio off or at a low volume and never adjust it while driving.
Be aware of your feelings, your mental state, and your energy level before you get in the car. If you feel distracted, unfocused, or exhausted, do not drive.
Do not reach for anything when driving. If something falls near your feet, get off the road as soon as possible.
Being a family caregiver can be extremely challenging and even overwhelming. You may feel as though you are not capable of taking on some of the care tasks, or that your schedule is too busy to give your parent the level of care and support that they really deserve. Fortunately, you are not alone. Home care can be a fantastic way to help you ensure that your aging parent gets all of the care, support, and assistance that they need, while also making sure that you are able to focus enough time and energy on the other obligations and responsibilities in your life.
A caregiver from an agency can step in to fill care gaps, fulfill tasks that are potentially sensitive and may be uncomfortable for you or for your parents for you to fulfill, encourage greater independence in your parent through modification of tasks and safe and reliable transportation, and boost mental and emotional health through companionship and mental stimulation. This can give both of you greater peace of mind and confidence as they age in place.
Source:  https://www.nsc.org/road-safety/get-involved/distracted-driving-awareness-month
If you or an aging loved one are considering Caregiver Services in Needham MA, or anywhere in Eastern Massachusetts, please call the caring staff at CARE Resolutions – (508) 906-5572.
Latest posts by Erica Tomasello, CEO
(see all)