Great Home Care Job Opportunity! Care Resolutions is HIRING Caregivers!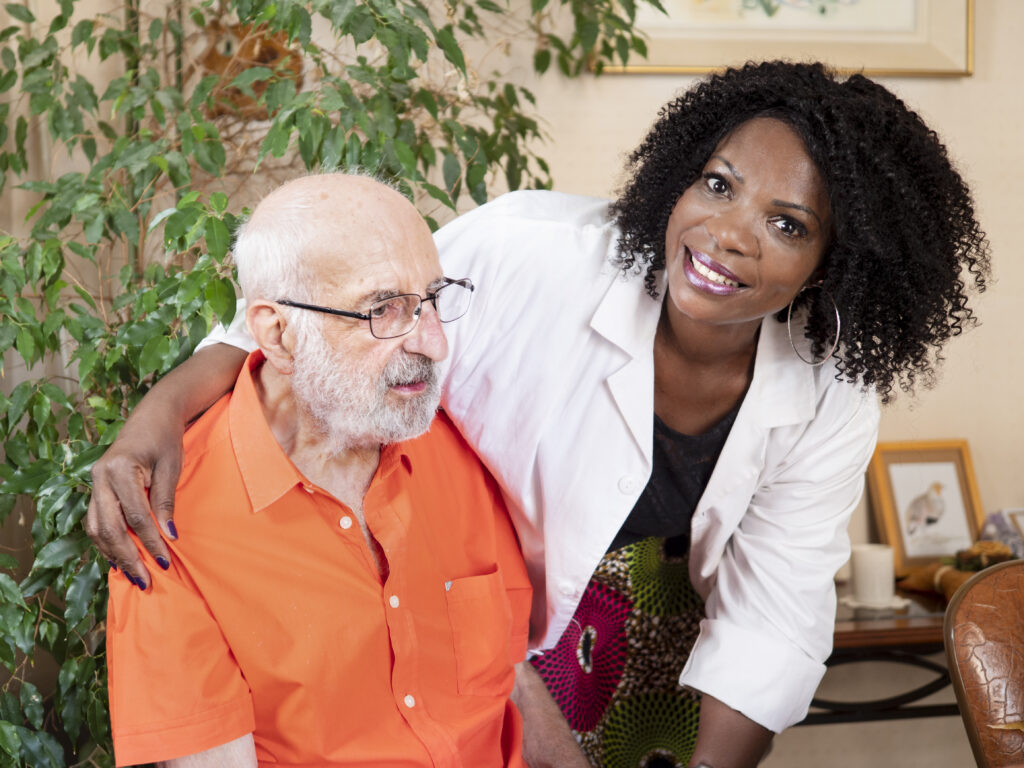 Looking for a home care job? Care Resolutions Inc is hiring hourly and live-in aides for immediate placement.
View the list of our immediate openings below.
All CARE Resolutions caregivers are put through training to ensure that they are qualified for every assignment given to them. All meet certification requirements as determined by the Commonwealth of Massachusetts. They are randomly drug/alcohol tested and must pass a National Criminal Background test / CORI check.
Our caregivers are thoroughly trained so that they know how to carry out unique care plans for our clients. They receive specialized training, as well, in specific categories such as MS management, ALS (Lou Gehrig disease), Parkinson's disease, hip replacement recovery and all Dementias. Ongoing training is provided 6X a year. Thus, we are able to confidently offer peace of mind as well as excellence in skills to all of our Home Health care clients.
Our caregivers are licensed, trained, supervised and compassionate. We are bonded and insured.
All staff members undergo a comprehensive screening process which includes personal interviews, skill evaluation, references, as well as professional and Criminal background checks. State certification and health status are also verified.
Current Home Care Job List
Perm Live-In Starting March 6st:
Female Client
Female Aide
In Saturday, Out Monday
Taunton, MA
Daily Meal Allowance
Call Christine at 508-359-4675
Perm Live-In 7 day:
Starting March 1st, 2021
***NEW***
Female Client
Female Aide
Brewster/N. Yarmouth Area
Lives in Assisted Living
7 Day Live-In
Call Christine at 508-359-4675
PERM HOURLY, Starting ASAP:
**High Pay, Short Shift**
Female Client / Female AIDE
DIRECT PAY
Mon-Fri
2 or 3 hours AM flex start time
HIGH pay rate
Stow, MA
Call Christine at 508-359-4675
PERM HOURLY, Job:
Starts 02/20/2021
Male Client / Female Aide
Canton, MA
Every other Saturday and Sunday
8A to 430P
Direct Pay
Aide must be LGBTQ friendly
Call Christine at 508-359-4675
Perm Hourly Job:
Female client
Female aide only
Millis, MA.
Monday and Friday, 9:00 AM – 1:00 PM
Assist with ADLs, light housekeeping, assist with exercises
Call Erica, 508-395-4675
PERM Hourly Job:
Female Aide only
Female Client
Needham, MA.
All seven (7) days of the week available
Flexible start time, morning hours (7:30 AM, 8:00 AM or 9:00 AM)
(3) Three-hour shift, likely to increase
Starting Next Tuesday, 2/23/2021
Call Jean or Erica, 508-359-4675
PERM Job:
Female Aide only
Female Client
92 years old, frail, 95 lbs.
ADLs, and meal prep
Medfield, MA.
Any three (3) days, except Monday
11:00 AM-3:00 PM
Call Jean or Erica, 508-359-4675
PERM Job:
Starts ASAP
Female Client
Female Aide
Natick, MA
Parkinson's like condition
Assistance with all ADLs
Mon-sat 5:30p-10:30p
Sat 9:30a-1:30a
Sun 8:30a-12:30p
Call Antonella at 508-359-4675
Latest posts by Erica Tomasello, CEO
(see all)